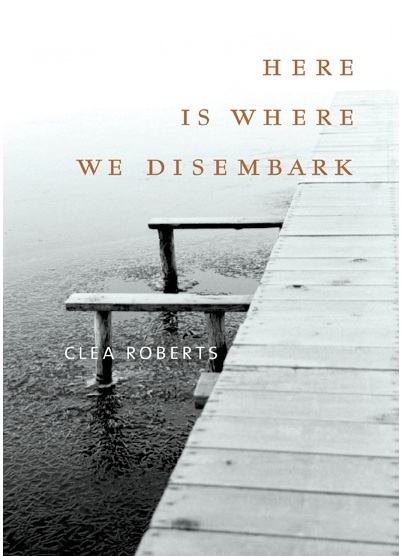 It was a thin winter
for rabbits, and therefore
a thin winter for lynx.
February ate
a cord of wood,
a snow shovel,
and a beaver hat.
The swans came back
when they came back,
their broad wings scraping
the sky with a sound
like breath panting.
Excerpted from "Transmutations"
in Here Is Where We Disembark (Freehand Books, 2010) © Clea Roberts
With her remarkable debut collection, Yukon poet Clea Roberts proffers a perceptive & ecological reading of the Canadian North's past & present.
Roberts deftly draws out the moments that comprise a cycle of seasons, paying as much attention to the natural--the winter moon's second-hand light that pools in the tracks of tree squirrels & loose threads of migrating birds--as she does to the manufactured--the peripheral percussion of J-brakes & half-melted ice lanterns. She also casts her gaze back to the Klondike Gold Rush of 1897-1898, raising the voices of those marked by a frenetic race for fortune: a seductive, edgy wolf, a disillusioned photographer, and a pragmatic prostitute, among others.
You can find this book at your local bookstore, through online retailers or at your library. Also available in Kindle format as well as Japanese and German language editions.